Why Choose to have Your Surgery in an Ambulatory Surgery Center (ASC)?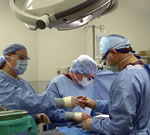 ASC's are able to provide high quality surgery at a lower cost than hospitals. According to Medicare data, patients who have their surgery in an ASC pay an average of 41% less than patients having the same surgery in a hospital. This savings results in less out of pocket expense to our patients. This can make a necessary or elective surgery much more affordable during these difficult economic times.
Meet our Medical Director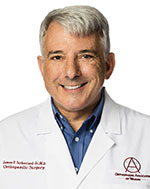 Our Medical Director, Dr. James Sutherland, welcomes you to Wausau Surgery Center. Dr. Sutherland is a Board Certified orthopaedic surgeon with affiliations with the American College of Surgeons, Marathon County Medical Society, Wisconsin Medical Society and Catholic Medical Association. He finds the surgery center an important part of his practice and was instrumental in implementing total joint procedures at our center. As a fellow of the American Academy of Orthopaedic Surgeons, he works with the entire surgery center team to adhere to the highest quality standards in all or our services. Dr. Sutherland grew up in Louisville, KY and served in the U.S. Air Force. He enjoys reading, traveling, spending time with family and supporting the arts such as the Wausau Conservatory and the Grand Theater.